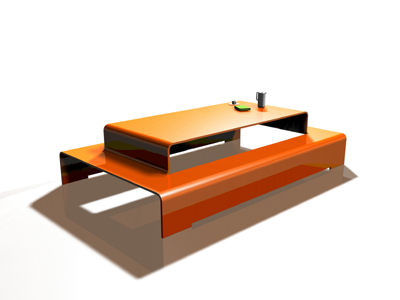 This outside table is terrific. I love the simplicity, the shape, the material, the colour (it exists in 5 colours).
What I do not understand  (and like) is the price : EUR 6,000 (you can find it at EUR 4.700 on
this site
)
The editor,
Totema Design
(I hate these Flash websites where you can't switch off the music), decided to launch a limited edition of 20 pieces. Why ?
They will get EUR 120,000 out of this, I' ve no idea about the production cost, but this doesn't look that technical (if I'm wrong, then they should maybe simplify production process ?).
This table was designed in 1998, prototyped in 2004, finally edited in 2008. 10 years. How many pieces would they have sold in 10 years at a more affordable price ?
When will good design be really affordable ?